Our firm handles jury and non-jury trials in state and federal courts in a wide variety of areas. We are experienced in both large and small cases, including contract disputes, probate litigation, business litigation and collections. We work with clients to accomplish a favorable result for them in an expeditious manner. When necessary, we provide assistance for alternative forms of dispute resolution, including counseling, settlement negotiations, mediation, and arbitration.
Our firm handles non-jury and jury trials in both state and federal courts. We are experienced in handling cases including contract disputes, probate litigation, business litigation, and collections. We aim and work to deliver favorable results to our clients efficiently. When required, we assist with alternative dispute resolution that includes mediation, counseling, settlement negotiations, and arbitration.
Whether you are dealing with employment matters, complex commercial disputes, intellectual property cases, or fraud allegations, corporations are always at risk for problems that can put their businesses in jeopardy. Working with a commercial litigation firm means someone is in your corner who understands the issues at risk.
Harry Ross has extensive experience devising strategies and solution that keep your businessfrom exposure. He is also able to help you achieve success in the courtroom. He has integrity and excellent reputation in handlingcomplex matters for his clients.
Harry has experience in a broad range of industries. He has worked with clients regionally and throughout a broader area with worldwide ties, and previous clients have included individuals, professionals, closely-held businesses, companies and corporations, and partnerships.
During pre-litigation planning, Harry understands how to deal with complex issues and works as an advocate for his clients throughoutthe mediation process and arbitration. He alsoaggressively defends the most difficult litigation cases. His goal is to achieve the best legal results based on his client's best interest.
His practice areas include:
Contract disputes related to:
Employment
Construction
Shareholder issues
And more
Business torts such as:
Fraud actions
Misappropriation of proprietary information
Unfair competition
Breach of restrictive covenant claims
Closely-held corporation disputes including
Dissolution
Control abuse
Minority shareholder problems
Proceedings relatingto injunctive relief
Providing Efficient Legal Solutions to Resolve Contract Disputes
Solid contracts are a cornerstone of any successful business. They set out the rights and responsibilities of the parties. However, it is not uncommon for contract disputes to arise in a variety of areas, including:
Employment
Employees may allege that their employer has breached an employment contract, such as requiring them to complete duties that were not part of the employment agreement, failing to pay commissions or overtime, or terminating a contract before the agreed-upon termination date.
Some of these disputes can get rather heated and may even involve allegations that employers have violated the law, such as denying family or medical leave or subjecting the employee to unlawful discrimination. Our knowledgeable lawyers can review the circumstances and help you negotiate a fair resolution and avoid negative publicity for your business.
In other situations, your employee may allege that there was an implied contract that entitles them to rights you never intended them to have. Our knowledgeable team will use our extensive knowledge of Florida employment law to fight against these claims and ensure that your rights as an employer are protected.
We also present employers who have claims against their employees for violating aspects of their employment agreements, such as non-disclosure or non-compete provisions. We can explore the options that will best protect your rights while also considering the most expeditious manner to resolve these disputes. In some cases, we will recommend the use of alternative dispute resolution measures, such as counseling, settlement negotiations, mediation, or arbitration.
Your franchise agreement may indicate how these types of disputes must be resolved. Our lawyers have an in-depth understanding of franchise law that they will use to protect your rights if any of these disputes arise.
Real Estate
When you are purchasing commercial real estate, you have many more unique considerations than when purchasing residential property, such as environmental issues, zoning regulations, and who to properly evaluate the business and future income streams. Problems may arise during the purchase, such as issues with existing tenants, title issues, defects in the property, or other issues that will benefit from having a dedicated real estate attorney on your side who can resolve these issues while protecting your investment. We also help business owners who are selling their business or property and can negotiate terms that are favorable to you if a dispute arises.
Additionally, our team can help if a dispute arises during your ownership of commercial property, such as dealing with commercial tenants. We can help you resolve landlord/tenant issues such as:
Nonpayment
Breach of lease terms
Damages
Early termination of a commercial lease
Eviction
Our robust understanding of these complex areas of the law ensures that your rights are at the forefront at every moment and that you have a formidable advocate on your side if a dispute does arise.
Harry understands how difficult this time is for clients and business owners in general. Nobody is quite sure what the future holds and for many, that requires protecting their businesses from a legal standpoint. These unsure times are likely to lead to a great deal of litigation and companies will need someone to guide them through the complex legal matters that arise. Harry can help and offer the guidance and protection you need to keep your business solvent.
Harry understands how difficult this time is for clients and business owners in general. Nobody is quite sure what the future holds and for many, that requires protecting their businesses from a legal standpoint. These unsure times are likely to lead to a great deal of litigation and companies will need someone to guide them through the complex legal matters that arise. Harry can help and offer the guidance and protection you need to keep your business solvent.
Harry's firm is currently handling meetings and consultations virtually during the COVID-19 outbreak. He can meet with you and discuss any issues you have just as we would face-to-face. It is important to keep in touch with clients and be able to offer information during this trying time. Harry's goal is to make things as easy as possible, even if he cannot meet in person with clients. He wants to make a thing as easy as possible on everyone, while still practicing social distancing techniques that serve to keep everyone safe.
Harry is ready to hear your concerns and answer any questions you might have. If you would like to know more or you need to schedule an online consultation, contact Harry Ross at 561-482-2400.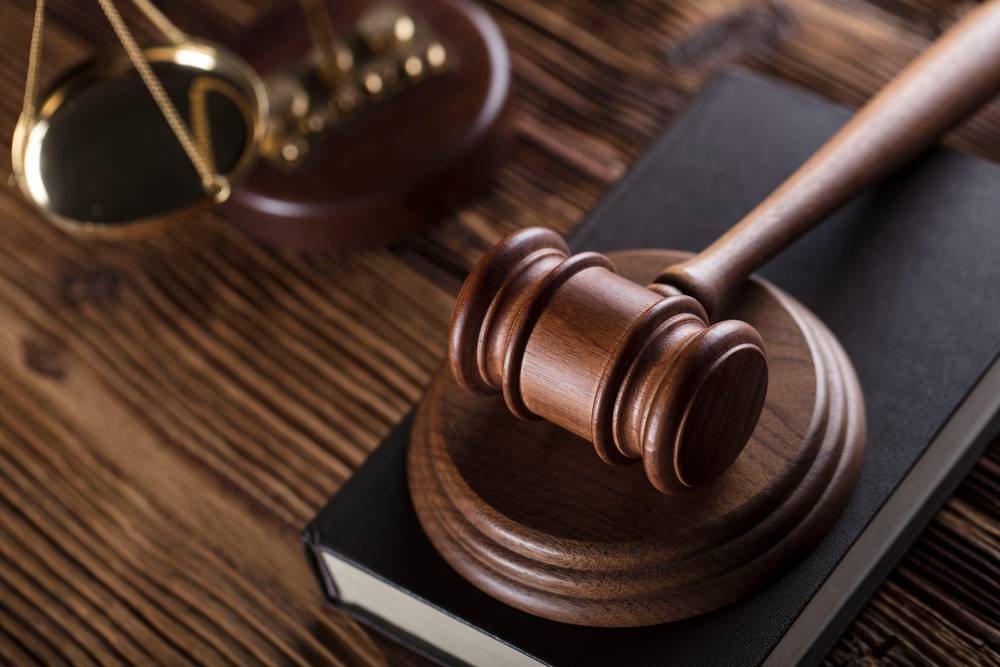 Commercial Litigation Civil Trial Practice FAQs
What is Commercial Litigation?
Commercial litigation is a conventional way of resolving business disputes. When businesses disagree over any aspect of their commercial relationship, filing a lawsuit and initiating litigation is a traditional method of dealing with legal conflicts in the business world. Litigation is an adversarial court process involving two opposite parties. Each party aims to defeat the other and win compensation. Commercial litigation is more complex than general civil trial practice. It often involves inter-state jurisdiction, multiple parties, and complicated discovery.
What Types of Disputes Can Commercial Litigation Resolve?
Commercial litigation covers breach of contract disputes, business torts, partnership disputes, shareholder disputes, breach of fiduciary duty, employment issues, class actions, and commercial real estate disputes.
What Is the Role of a Commercial Litigation Attorney?
Commercial attorney represents their client in a business dispute, protecting their interests throughout the legal process. One of the responsibilities of a commercial litigation attorney is assessing the case and determining its merits. Sometimes litigation is not justified, and a well-versed commercial attorney will recommend not pursuing the case in court. Instead, they can assist with alternative dispute resolution methods such as negotiations, counseling, mediation, and arbitration. A commercial litigation attorney typically performs an initial assessment and prepares necessary documentation. The next step is drafting and filing motions and pleadings, participating in the discovery process, pre-litigation planning, and presenting the case in court.
What Does Pre-litigation Planning Involve?
Pre-litigation planning encompasses a broad range of activities, starting with an initial case assessment. If the case has merits, an experienced commercial litigation attorney analyzes the evidence and chooses the best strategy to use in court. Good pre-litigation planning includes considering the possibility of settling. Depending on available evidence, negotiating out-of-court is sometimes the best option. The job of a litigation attorney is to estimate the likelihood of positive court outcomes and recommend an appropriate litigation strategy.
What Are Business Contract Disputes?
In a business relationship, non-adherence to the contract results in a business contract dispute. If one party fails to deliver goods on time or sends goods that do not fit the agreed-upon purpose, such behavior constitutes a breach of contract, resulting in a dispute. On the other hand, not paying the goods and services on time also leads to a legal conflict due to breach of contract.
What is a Business Tort?
A wrongful act resulting from a business transaction is called a business tort. A party suffering damages due to business tort can file a lawsuit seeking financial compensation in commercial litigation. The most common business torts are unfair trade practices, unlawful interference, professional misconduct, etc.
How Do Employment Disputes Arise?
Every successful business requires proper human resources management. However, employers sometimes breach employment contracts by not paying overtime, discriminating against employees, or denying family or medical leave. Such breaches give rise to employment disputes that are part of commercial litigation. Employees often raise the breach of contract issue, requiring the rights they do not have. In such situations, employers engage in commercial litigation protecting their interests against unjust claims. In addition, disputes involving non-disclosure and non-compete clauses are also common in everyday business.
What Are Typical Real Estate Issues Involved in Commercial Litigation?
Real estate issues that lead to commercial disputes include title issues, construction defects, boundary contests, property damage, and tenant-related disputes. Unlike residential property, commercial real estate involves disagreements with existing tenants, such as nonpayment, breach of lease terms, damages, early termination of a commercial lease, and eviction.
What Causes Intellectual Property Disputes?
Intellectual property involves copyrights, trademarks, patents, and trade secrets. Businesses deal with different forms of intellectual property, sometimes disagreeing over its use. Copyright infringements and patent violations are the most common examples of disagreements that result in commercial disputes.
How Do Shareholder Disputes Arise?
Corporate board members have a fiduciary duty to shareholders. However, they often act opposite to shareholders' interests, breaching a fiduciary duty. Each shareholder can then file a lawsuit initiating commercial litigation.