---
What is a paymaster? Suppose you manage a business internationally using commodities or financial instruments; you will need a way to deal with payments and commissions safely, fast, and cost-effectively. Transactions involving real estate, oil, gold, jet fuel, and notes, among other commodities, come with a lot of paperwork and the stress of ensuring they adhere to every legal requirement and international regulations. Paymaster services facilitate the transfer of non-cash assets around the world.
Paymaster service providers receive payments on behalf of their clients, transfer them to the client, reconcile accounts and file the necessary paperwork, ensuring you are in square with the law.
Hence, the paymaster is a neutral third party that receives, safeguards, and releases funds in international transactions between buyers and sellers. Being neutral, the paymaster cannot provide clients with legal counseling or other services. Remaining confidential about the transaction details is vital for their professional integrity.
How Do Paymaster Services Providers Work?
A Paymaster service provider, usually an attorney, acts as a neutral third party in an international transaction involving bank instruments or commodities.
Paymaster attorneys maintain escrow accounts. They receive funds from a transaction between two parties and disburse them to the seller after subtracting a small commission as payment for services rendered. The attorney then reconciles the account and files paperwork according to the IRS regulations. That way, you can transfer commodities and financial instruments worldwide safely and cost-effectively within international and domestic guidelines.
Paying Escrow Fees
The main question regarding escrow fees is who should pay them. No rules determine who is responsible for paying the escrow maintenance commission. In practice, buyers and sellers deal with that issue through purchase contract clauses. Mostly, they share the escrow fees, but sometimes one of the parties has to pay the whole amount. When it comes to numbers, there are no fixed fees. Typically, the paymaster services commission ranges from 0.25% to 1%, depending on the transaction amount.
Are Escrow Accounts Safe to Use?
Providing the participants of international transactions with additional security is the principal purpose of an escrow account. For buyers, an escrow is a safeguard keeping their funds safe until sellers deliver the goods or perform other contractual obligations. On the other hand, sellers also enjoy the benefits of using an escrow account. They can safely fulfill their part of the agreement knowing that the funds are available and secured by a neutral third party. The banks involved in the international transaction guarantee the safety of funds deposited in escrow accounts. Paymaster attorneys maintaining escrow accounts use their Lawyer Trust Accounts (IOLTA), adding an extra layer of security to your international transfers. Namely, state bar associations closely monitor these accounts. Primarily, attorneys receive retainer fees from their clients through IOLTAs, transferring the funds to themselves after completing the work. Because keeping retainer fees safe until the job is over is vital for the attorney-client relationship, state bar associations take measures to ensure attorneys use their trust accounts properly. Otherwise, they can face severe consequences for their career, including disbarment. The same applies to mismanaging funds in the paymaster escrow account.
How Long Does it Take to Release Funds from an Escrow Account?
Clients use paymaster services for performing various transactions. Each transaction is specific. It takes different periods to fulfill contractual obligations in real estate transfers, capital market transactions, and charity transactions. Likewise, the time needed for releasing funds from an escrow account is flexible and depends on the type of transaction in question and the agreement between the parties. If the documentation is complete, the paymaster attorney will release the funds within three banking days after closing the deal (excluding holidays and weekends). In some instances, the buyer must verify the origin of funds subjecting the transfer to the final approval of the bank, which can cause delays. Overall, it can take approximately 60 days to close the transaction and release funds from an escrow to a seller account.
Is an Early Closure of Escrow Possible?
The parties involved in a transaction decide on releasing the funds. To that end, they determine the specific date or define that the funds will be released when the seller fulfills their obligation. However, contractual parties can agree on releasing the funds irrespective of any condition. Contrarily, without mutual consent, no early closure of escrow is possible.
Does Every Transaction Require Using Paymaster Services?
There are no legal rules requiring the escrow services in any transaction. Whether parties in a specific international transaction will use the benefits of an escrow account depends solely on their needs and preferences. An escrow is about mitigating the risks involved in high-profile business transfers. Therefore, it is up to contractual parties to negotiate and agree on including an escrow account clause in their contract. The higher the risk involved in an international transaction, the more likely the parties will choose to use paymaster services.
Are Paymaster Transactions Confidential?
As mentioned in the introduction, paymaster services are confidential. That means that all details regarding the transaction remain part of their business record. The clients cannot access bank accounts related to transactions or contact the bank to ask if funds have arrived. Only the attorney has the authority to call the bank and verify the arrival of funds.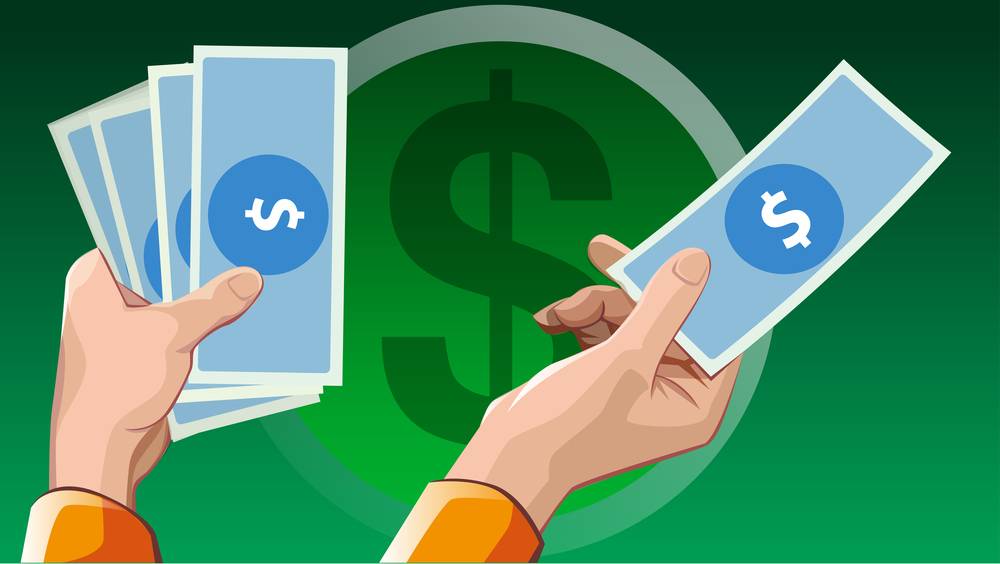 Types of Transactions Handled by Paymaster Attorneys
Most transactions handled by paymaster attorneys involve big money. They work with buyers, brokers, or agents who transact worldwide and regularly transfer funds to many different recipients. Many paymaster attorneys support clients in the following transactions:
Capital market transactions
Private equity transactions
Real estate transfers
Jet fuel, crude oil, petroleum gas
Agricultural products
Charity transactions
Investment management
Private placement transactions
Payments involving coal or precious metals such as diamond, gold, silver, and platinum
Remember that outflows and inflows should be in the form of SWIFTs and made via Fedwire.
How to Hire the Services of a Paymaster Attorney?
To get a paymaster attorney to handle your payments, make them an offer and evaluate your project details in advance. The lawyer must know the following to ensure the transaction does not break government laws and regulations.
What is your role in the transaction: sender, receiver, or mediator?
Amount of funds
Number of transactions
Type of business: is it a financial, services, or supplier of products?
Who is sending the funds? And where?
Who is receiving the funds? And where?
The location of funds (country and bank)
The final destination of funds
Who are the mediators, and what is their commission? – if any are involved.
Next, ask for all necessary documents through their website, e-mail, telephone, etc. the attorney should set up a personal communication channel to facilitate trust and transparency. You will receive the following documents to fill and return if necessary for legal and tax return preparation:
Client information sheet asking for your personal and contact info, including company details. Fill and return this form with an attached copy of your ID or valid passport.
A paymaster service agreement showing the attorney's mandate will be valid for transactions to come, too.
Addendum A, requesting buyer information
Addendum B, requesting info of the people/institutions the attorney will send funds from the transaction
You will also have to provide all relevant contracts and free agreements for the transaction. These include sale and purchase agreements, sub-fee protection agreements, irrevocable master-fee protection agreements, etc. Usually, the paymaster service provider charges an initial fee for setting up the escrow account, constant communication, and due diligence.
Do All Paymaster Service Providers Have to Be Attorneys?
A paymaster service provider does not have to be an attorney, but dealing with a paymaster attorney is safer because their Attorney Trust Accounts (IOLTA) are monitored and incur heavy penalties if they misappropriate funds transferred via paymaster.
Benefits of Using Paymaster Services
Letting an escrow account lawyer handle your funds in a significant international transaction reduces many risks. The lawyer is a neutral party, assuring the seller that you have enough funds for the transaction. Also, the buyer can rest assured they will receive titles of ownership to the transferred goods.
To summarize, the paymaster ensures the safe and secure transfer of commodities or bank instruments worldwide, giving buyers and clients confidence in the transaction, even without having to look at each other credit status or bank references. They also ensure the transactions meet federal and international guidelines and file the necessary paperwork with IRS.
Choose the Right Paymaster Attorney
The right paymaster attorney is a vital link between you and your business partner in international transactions. Harry J. Ross is a distinguished attorney and a Florida Bar Business Section member. With years of professional experience on his side, Mr. Ross will make sure your high-value transactions are in good hands. As a neutral third party, he will keep an eye on funds in the escrow account, ensuring to release them according to the purchase agreement.
Call today at (561) 482-2400 to schedule your consultation.